IMPROVE ANY ATMOSPHERE WITH BEAUTY & LUXURY
The hand-crafted crystal exhibits fascinating light effects by reflecting light and shadow like diamonds. The ideal desk lamp, room light, or nightlight!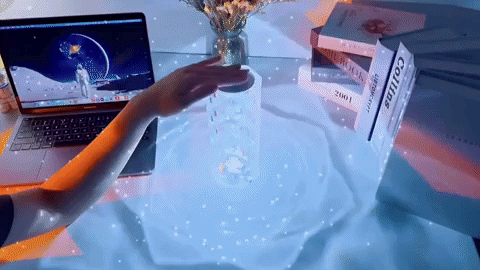 16 COLOURS & 3D LIGHTING

The beautiful crystal uses a touchscreen to turn on and off the lovely temperament offering a Bluetooth controller with 16 different color/setting options.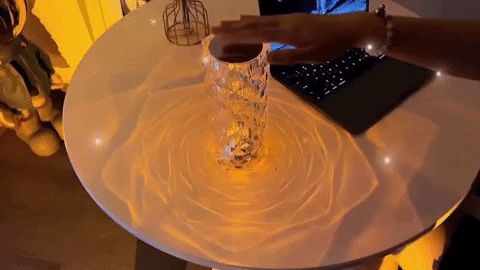 RECHARGEABLE WITH USB CABLE

It can be expensive to have the lights on, all the time at home. With our rechargeable LED Light, you can save money and energy. Choose from 16 different settings and colours to fully illuminate the space.

Perfect for any space in the home!
Enhance the atmosphere in each room of your house while creating the ideal party discussion piece.
Your new desk accessory has just arrived!
When you change the colours in your workspace to match your ideal mood, you'll add beauty and boost creativity and productivity.
Ideal for restaurants and holiday dining
Add this stunning work of illuminated art to your dining table this holiday season to create the romantic ambience of candlelight. From the comfort of your home, enjoy a fine restaurant-style dinner.
Family Time Just Got More Relaxing
Provides for an ideal nightlight and a calm environment. With just an hour of charging, the battery lasts for 10 hours!