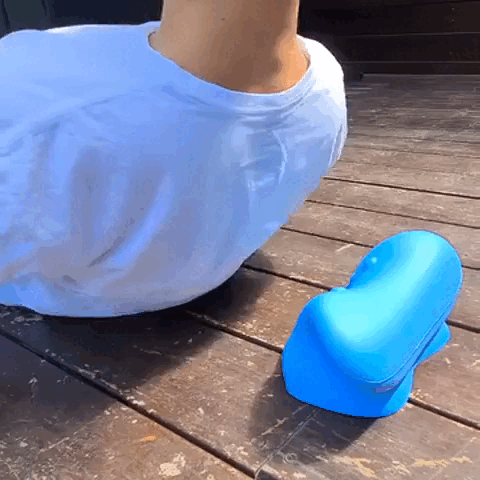 Naturally Eliminate Neck Pain
Do you spend hours each day in front of your phone, TV, or computer?
The result? Neck pain, stiffness, soreness, poor posture, and the dreaded 'neck hump'. 😩
Long-term, this can lead to more serious issues like arthritis, a reliance on pain killers and in some cases, high-risk surgery.
The Cozy Time™️ eliminates neck pain and improves posture in just 10 minutes a day, by using the power of cervical traction, for less than 1/5 of the cost of one chiropractor session.
A Breakthrough Discovery
You've probably tried other neck pain products that promise the world and fail to deliver. I'm here to tell you that it's not your fault you're still in pain, and your posture is suffering.
Those other neck devices usually target one element of neck pain relief.
This is great in providing short-term relief, but does not fix the underlying root cause of neck pain.
After years of prototypes and thousands spent in laboratory testing, the breakthrough combination was discovered:
Acupressure
Sub-occipital muscle stimulation
The three-way system of cervical traction
Targeting all three elements of neck pain is the Cozy Time™️ secret to unlocking instant relief of chronic neck pain.
The Perfect Stretch Every Time
When muscles are stressed and contracted, they choke off their own blood supply, causing damage and impacting their ability to heal.
When you use the Cozy Time™️, it causes a release in muscular tension and a flood of nutrient rich blood to the neck and shoulder area.
This aids in recovery and provides natural relief to the neck region. This results in long term relief from neck pain and muscular soreness, and improved posture.
80% More Effective At Eliminating Pain
Years of research has resulted in the Cozy Time™️ reaching an astonishing 80% success rate in comparison to other competitors.
This is because our breakthrough features eliminate all root causes of neck issues:
The three-way cervical traction

allows discs in your neck to open and relax

which leads to improved regeneration and recovery of damaged discs.
The acupressure points

relax outer muscle layers and increase blood flow

to deep tissue, allowing them to heal local inflammations.
The C-Shaped Opening allows you to stretch your muscles in different levels which

increases neck and upper back flexibility and restores a natural posture.
Save Time and Money
Chiropractors and massage therapists aren't always in arms reach.
The Comfort Cloud™️ has been designed and recommended by chiropractors as an effective way to get pain relief when you need it most.
For less than 1/5 of the cost of one therapist treatment, you can get results that last a lifetime.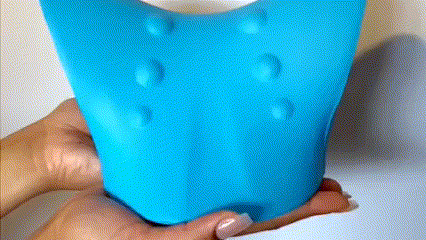 Cozy Time™️ Technology
You will love the premium feel of our Cozy Time™️ Foam Technology. Our high quality foam is built to last, and is engineered to be:
Sturdy + Flexible
Lightweight + Portable
Comfortable + Relaxing
FREQUENTLY ASKED QUESTIONS
1,How quickly can I feel relief from my neck pain?

Immediately! The Cozy Time provides instant relief from neck pain & tension the first time you use it. With consistent use over a two week period you will gain benefits that last a lifetime.

2,How do I use it?

1) Place the device on the ground, with the c-opening facing away from you. (You can also use a yoga mat underneath if desired.)
2) Slowly lower yourself onto the ground, placing your back down followed by your neck so that you can feel the support of the stretcher against your upper back and neck. Relax in this position for a few minutes.
3) Reach your arms over your head to extend the stretch.
4) Relax and enjoy the relief.

3,How long/often should I use it?

We recommend starting with two 5 minute periods a day for then 1-3 days, and building up to a continuous 10-15 minute session. Feel long lasting improvement by using this device consistently over time. Normally you will need 1-3 days to adapt to this pillow

4,Will this treat my specific issue?

The Cozy Time is perfect for treating: chronic neck pain, tension headaches, tight & sore neck muscles, desk posture as well as upper back & shoulder pain. It is also effective for treating specific conditions like: cervical spondylosis, disc degeneration, pinched nerve & herniated disc.

5,Is there a weight limit?

The Cozy Time is built from incredibly strong foam material. This means it can withstand a weight of up to 150kg/330lbs.