*FLASH SALE*
 

Take 

50%

 OFF Today! 
(Flash Sale Ends at 11:59pm PST or When Out Of Stock)
Straighten OR curl your hair with this one tool!

"Much easier to use than my regular curling iron, especially for waves versus tight curls. I like that I can use one tool to straighten or curl. We went on a trip over the weekend, and it was nice to only have to pack one hair tool rather than two. I would recommend giving it a try." 
Betty Hudson ✅ Verified Buyer
Do you love straightening and curling your hair but don't have time and the money to invest in many different tools? The Twisted Straightening Curling Iron™ is here to help you. Why have different tools if you can have it all in just one and save some space and money?
With its unique twisted plate design and thermally insulated ceramic-coated plates, the Twisted Straightening Curling Iron™ provides even heating to create both voluminous curls and straight smooth hair that you would only get at a salon!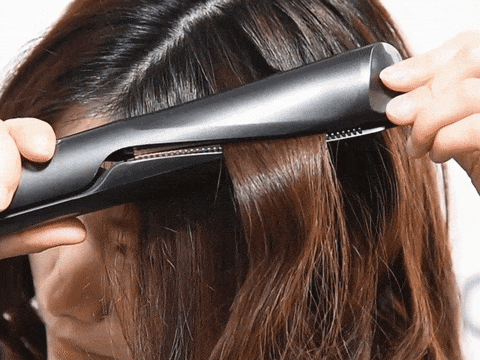 ✅ DUAL FUNCTION AND PREVENT HAIR DAMAGE: Achieve bouncy curls or straight hairstyles without worrying about damaging your hair. It also releases rich negative ions, which helps reduce frizz, split ends and knotting.
✅ SAVE SPACE, TIME AND MONEY: No need for multiple hairstyling tools or going to the salon. The Twisted Straightening Curling Iron™ is easy and safe to use, which it will save you time, space and money in the long run.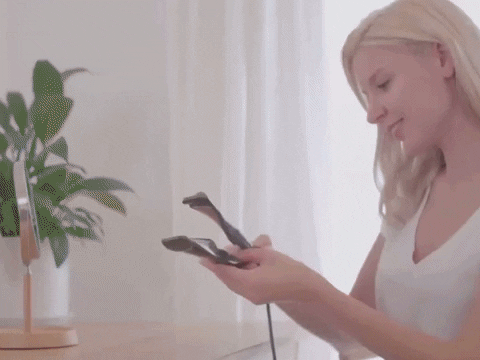 ✅ TEMPERATURE DISPLAY AND INSTANT HEATING: With the upgraded LED Digital Display and rapid heat up (in 30 seconds), you can style your hair quickly whenever you feel like it.
✅ EASY ADJUSTMENT AND SMART SAFETY SWITCH OFF: With the swivel power cord, the cord won't get tangled. It also has an automatic shutoff after 60 minutes of non-use to help prevent overheating and catastrophic damage.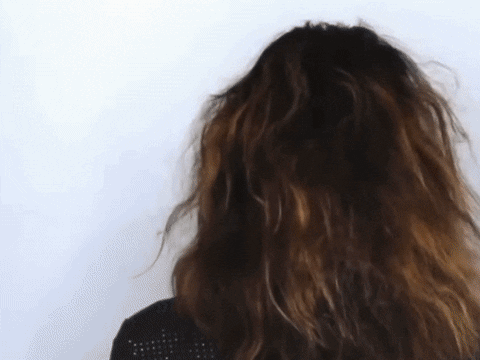 Do you need to style your hair quickly while still wanting to achieve professional voluminous or smooth straight hair? Curling and straightening your hair can be very costly and time consuming. Without using the right tool, it can be very laborious and damage your hair.  
Perhaps some day you feel like curling your hair, or straighten your hair on other days. If you are unsure which tool to invest in and have no room to pack for multiple hair tools, then The Twisted Straightening Curling Iron™ is your answer. 
✅ Straighten or curl your hair with our Twisted Straightening Curling Iron™ today.