Looking for a travel cosmetic bag that is both large and stylish?
Look no further than our Travel Make Up Bag. This bag is made of high-quality materials, including PU leather fabric that is easy to clean.
With a large-capacity design, this bag can store all of your cosmetics, jewelry, electronic accessories, and more. Carry it with you wherever you go!
Are you looking for Travel Makeup Bag?
Portable and Lightweight design with handle, Made of high-quality soft Pu leather fabric, strong thickness make the bag more durable and easy to clean, special water-resistant surface to prevent internal products from getting wet!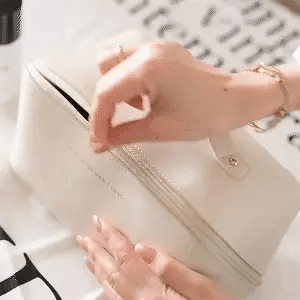 Now all your cosmetics will be in their place!
The cosmetic bag can hold skin care products and various cosmetics, and the small cosmetic bag can hold some small objects. It can be used in daily life or travel.
Portable Makeup Bag
The Cosmee - Travel Make Up Bag is lightweight and portable, making it ideal for storing cosmetics in a suitcase while traveling or on business
To Learn Everything About Cosmee - Travel Make Up Bag
★Main Features
Introducing the Travel Make Up Bag!
🌷Convenient and Durable Handle
💯Multi-Function
🔥High-Quality Materials
📦Package Inclusion
1 x Travel Make Up Bag
🚛Shipping
We offer FREE SHIPPING over $50 on ALL ORDERS!
The estimate delivery time usually between 7-14 working days.
According to different countries, the arrival time is also different. Please understand and allow up to 21 Business Days.
Multifunctional Bag
Not only can it be used as a cosmetic travel bag, but also as a wash bag and a toiletry bag, suitable for all kinds of daily or travel use, and will bring great convenience to your life.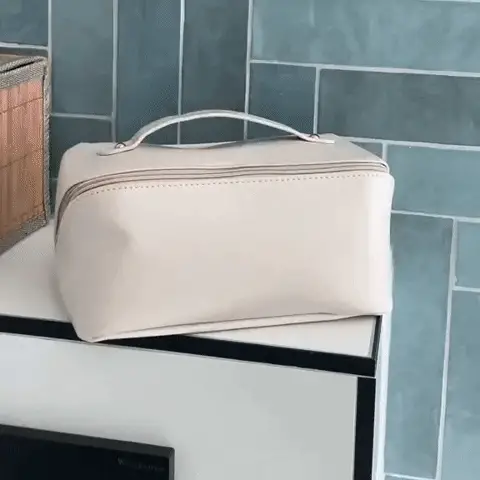 FAQ's
Is this waterproof?
Travel makeup pouch made of easy-to-clean PU leather fabric, special water-resistant surface to prevent internal products from getting wet.
Is the hand strap on the cosmetic bag durable?
Yes, the travel makeup bag hand's strap is durable, wide, and firm for easy carrying.